Aldinga Community Kindergarten
Our Team installed a compliant shade structure to replace an old existing timber verandah.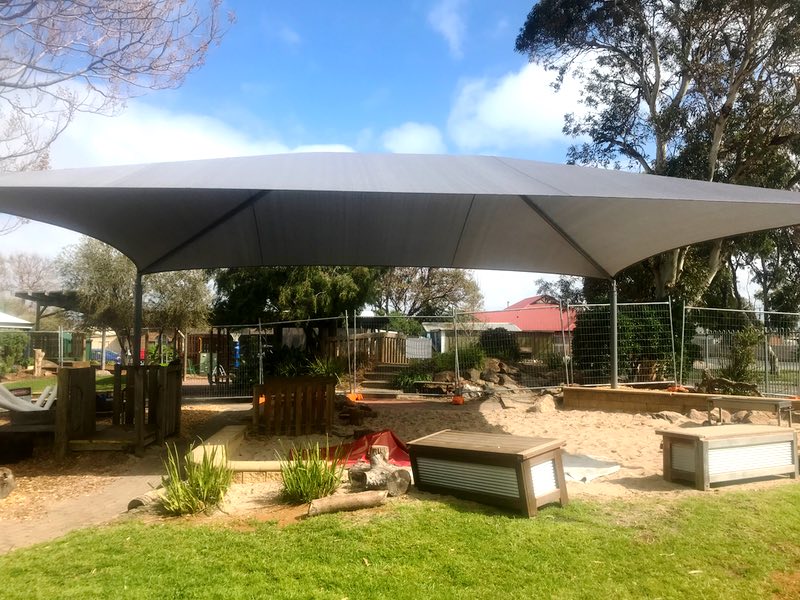 Fully compliant with DECD design standards, this framed shade structure reduce avoidable sun exposure for young children attending Aldinga Kindy. Weathersafe assessed the risk and safety issues associated with the provision of the shade structures, helped the Centre and DPTI choosing the type of structure, its location and installation.
Client: Department of Planning, Transport and Infrastructure (DPTI)
Structure type: Framed shade structure
Completion: September 2019
Location: Aldinga Community Kindergarten SA
Industry: Education, DPTI