Catherine McAuley OSHC
Catherine McAuley School contacted Weathersafe to shade their OSHC outdoor area, and our local team took care of the entire project.
First step was to give our client two design options. The School chose a custom made Sail Structure with a powder coat steel finish, a contemporary style that blends very well into the existing environment.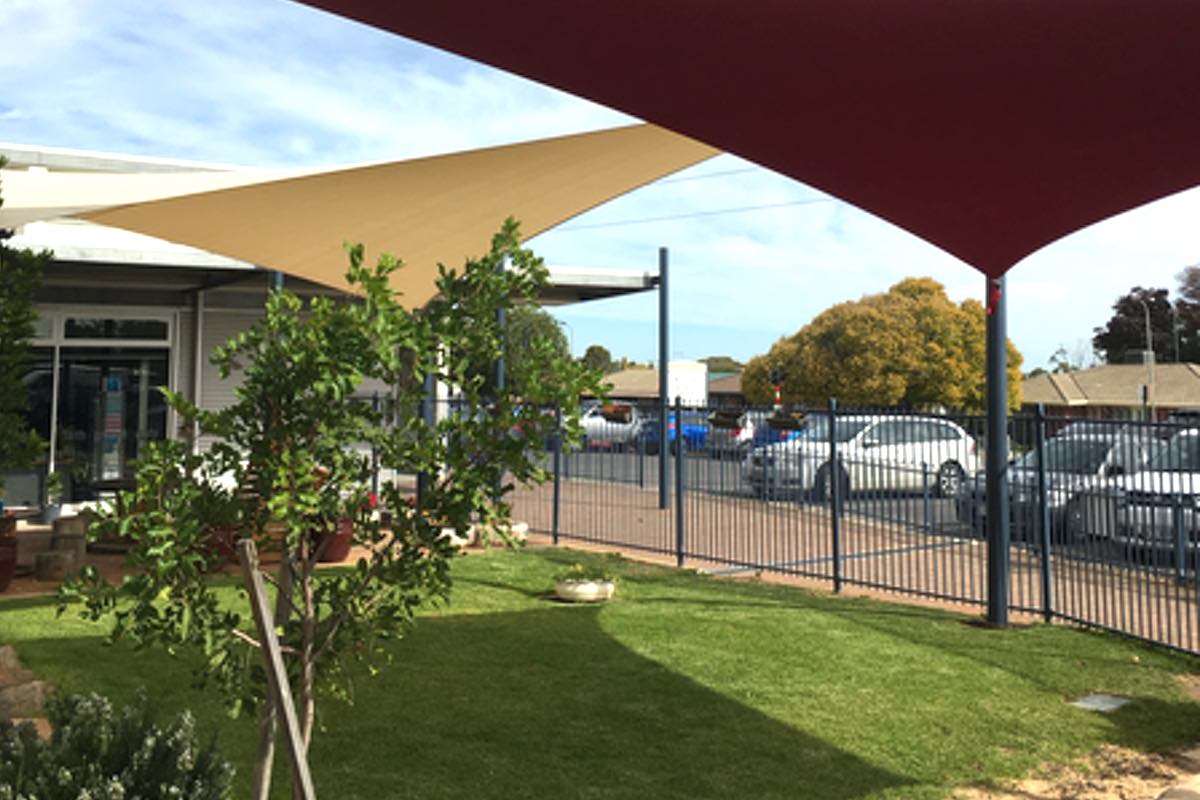 Weathersafe designed, engineered, and constructed the project from start to finish. This structure will considerably reduce the harmful effects of UV rays on the students' skin and produce a comfortable temperature for the students to play outdoors.
Client: Catherine McAuley OSHC
Structure type: Shade sail structure
Completion: May 2020
Location: Norwood SA
Industry: Education, Private school