Custom Shade for West Beach Apex Park
We call it the 'Claw Structure'. Weathersafe custom designed and built this brand new structure for the West Beach Apex Park.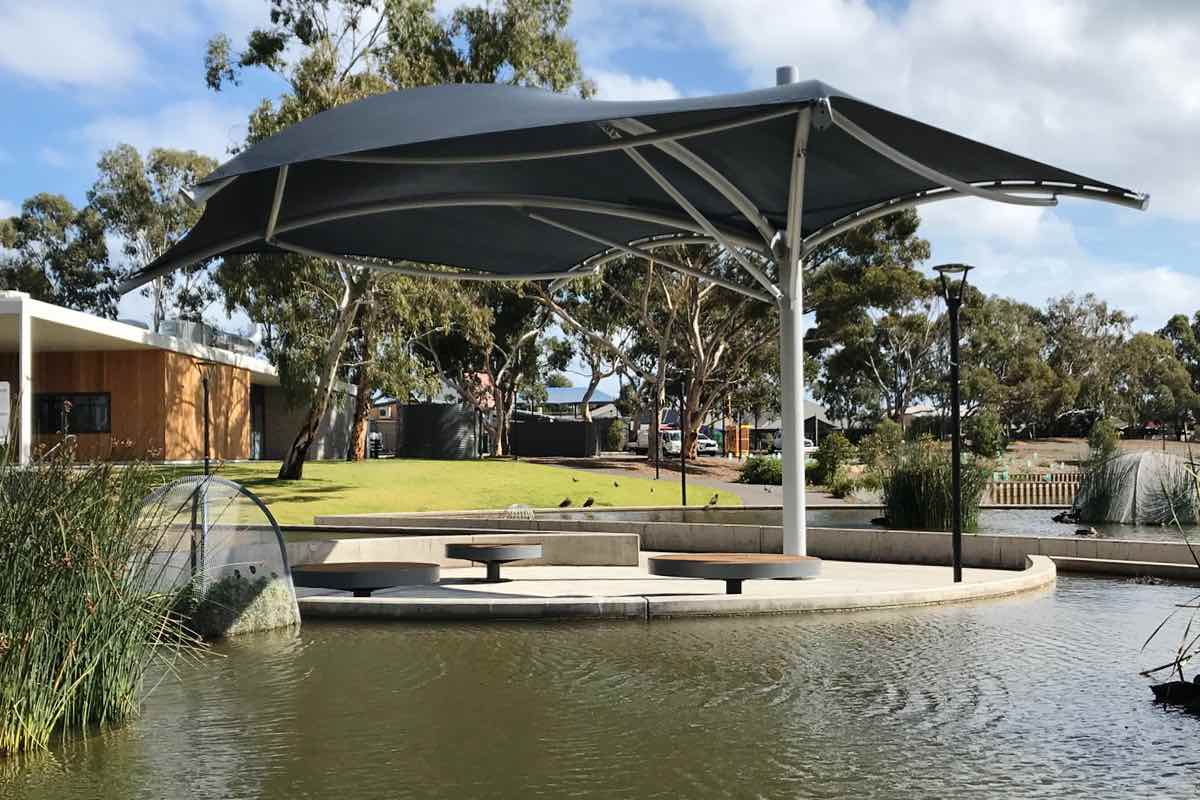 From playgrounds and wetlands, to duck ponds and sun shelters, the revitalised park offers a fantastic space to catch up for the community. 
Thanks to the City of West Torrens, residents are able to spend more time outdoors, enjoying nature based experiences.
Weathersafe Shades have provided community shade structures and shelters for local councils in SA since the early 1950's.
Client: City of West Torrens
Structure type: Claw shade structure
Completion: April 2021
Location: Apex Park, West Beach, South Australia
Industry: Government, Council