Foreshore shelters for Whyalla circular jetty
The City of Whyalla $7.8M Circular Jetty looks fantastic!
We're proud of our collaboration with Maritime Constructions on this challenging project.
Weathersafe Shades installed three weatherproof shelters with PVC covers. The architectural membrane offers rain and sun protection across the 165m long Whyalla Jetty.
Photo Credit: Maritime Constructions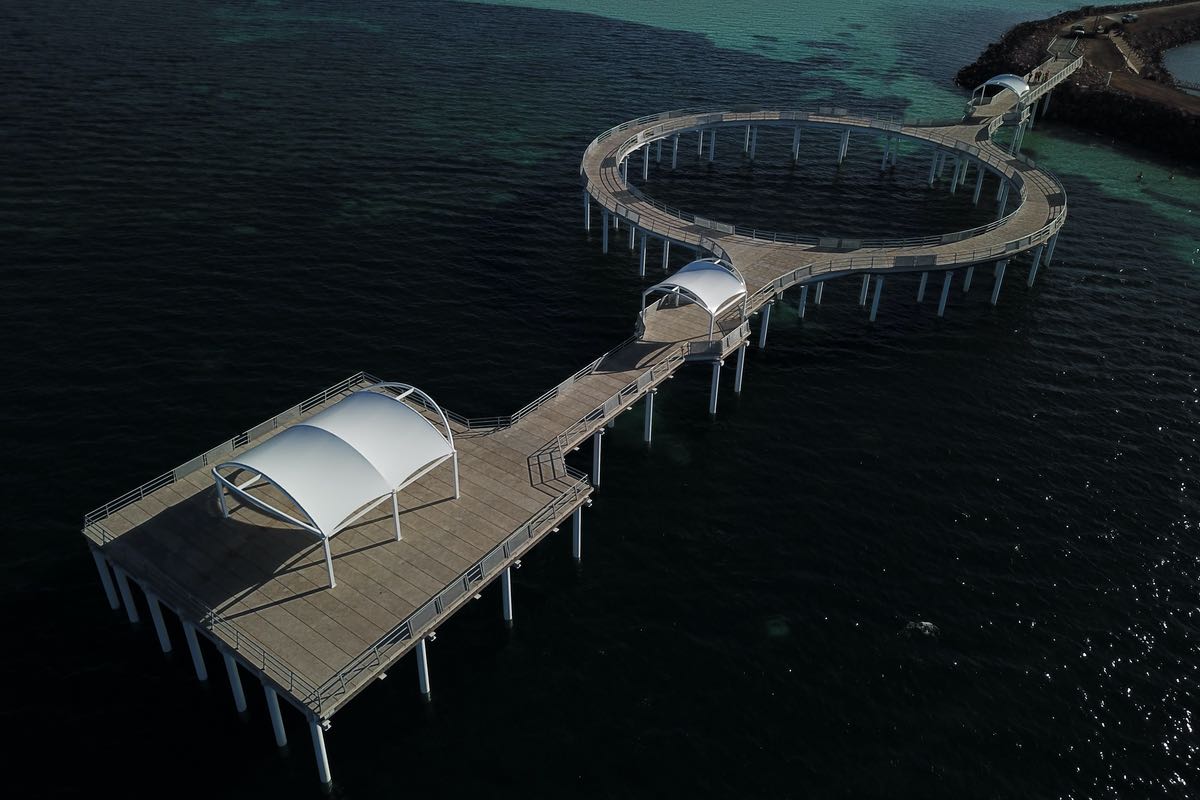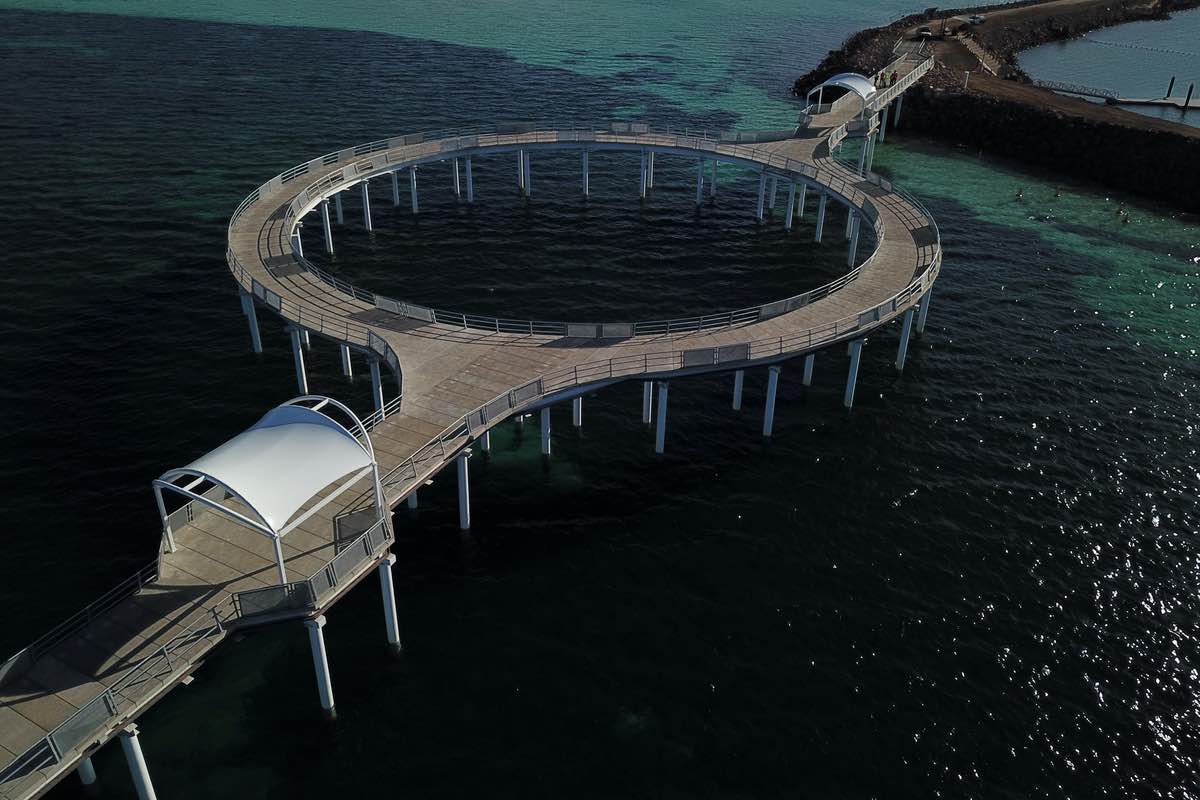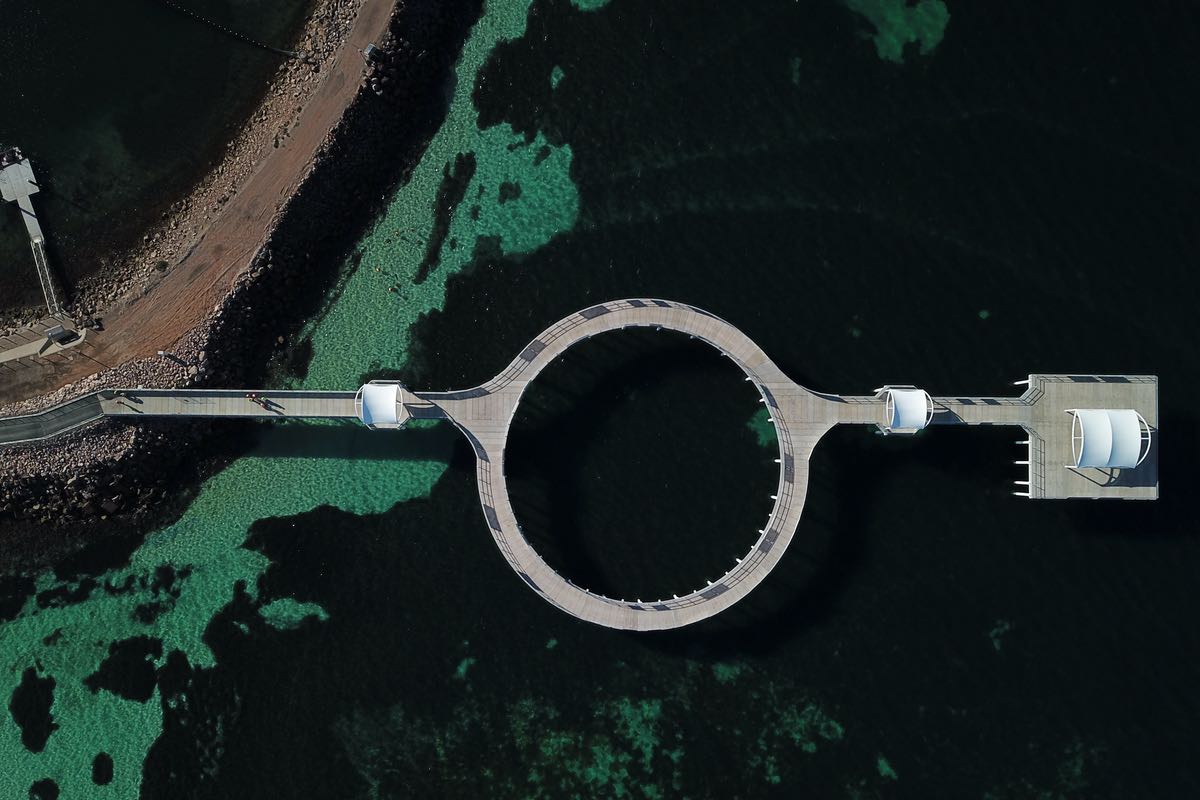 Client: Maritime Constructions
Structure type: Waterproof PVC shelters
Completion: July 2020
Location: Whyalla SA
Industry: Government, Council