Tilley Reserve, City of Tea Tree Gully
Enhanced look for Tilley Reserve in Surrey Downs. The new shade sails look great.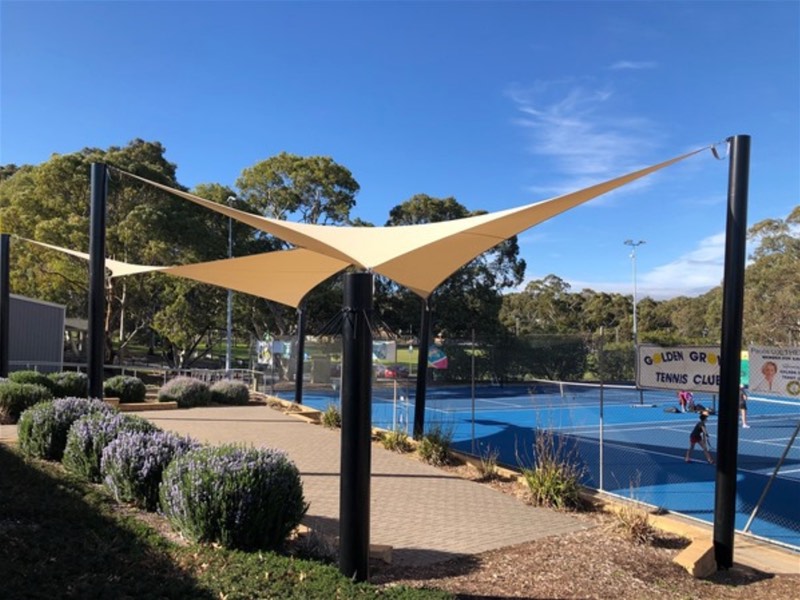 We've custom designed the shade structure to integrate with the surrounding buildings. The City of Tea Tree Gully opted for hot dip galvanised and powder coated steel posts and Karloo Sand Monotec shade sails.
Client: City of Tea Tree Gully
Structure type: Shade sail structure
Completion: January 2019
Location: Tilley Reserve, Surrey Downs SA
Industry: Government, Council