Port Kenny Barrel Vault
Weathersafe engineered and constructed a high quality, long lasting and low maintenance Barrel Vault Structure for the Port Kenny Playground, Eyre Peninsula, South Australia.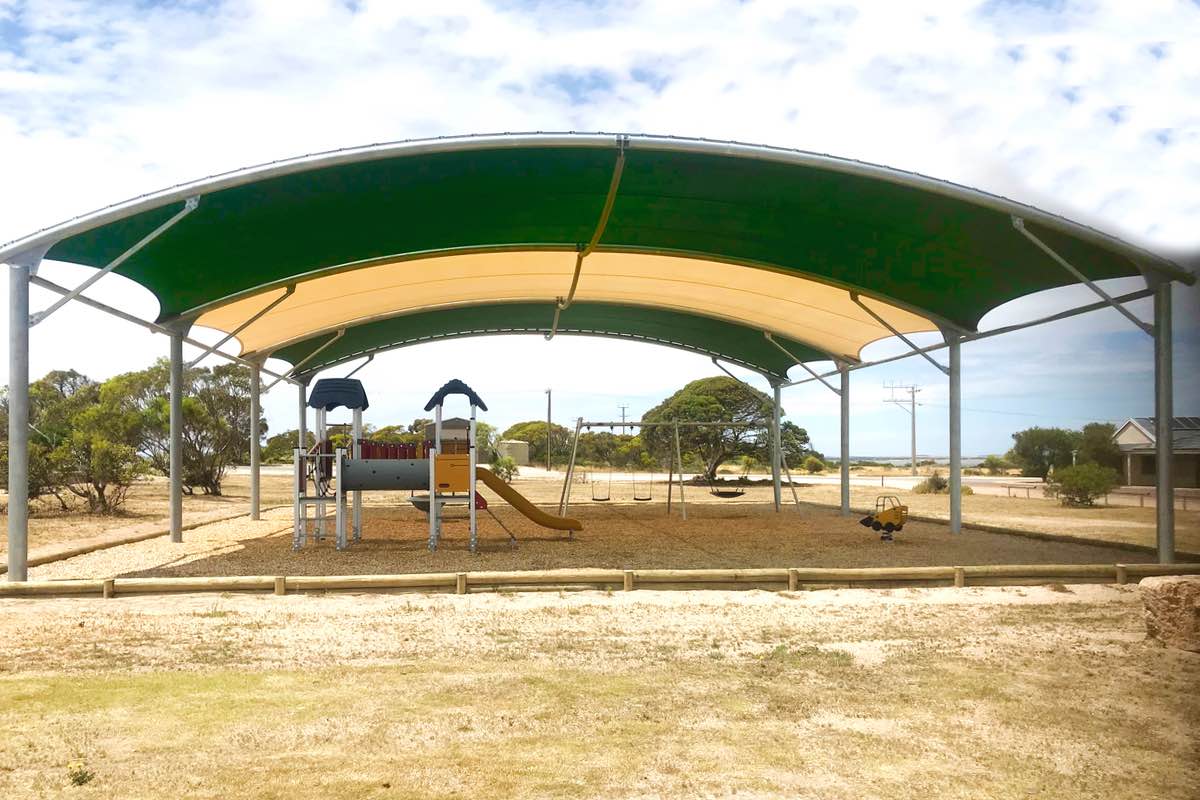 The Elliston District Council wanted to cover the new play equipment and offer better sun protection to the local community. In addition, the upgraded playground will attract families to town and give tourists a reason to stop and spend more time in Port Kenny.
Client: Elliston District Council
Structure type: Barrel Vault Shade Structure
Completion: January 2021
Location: Port Kenny, Eyre Peninsula, South Australia
Industry: Government, Council